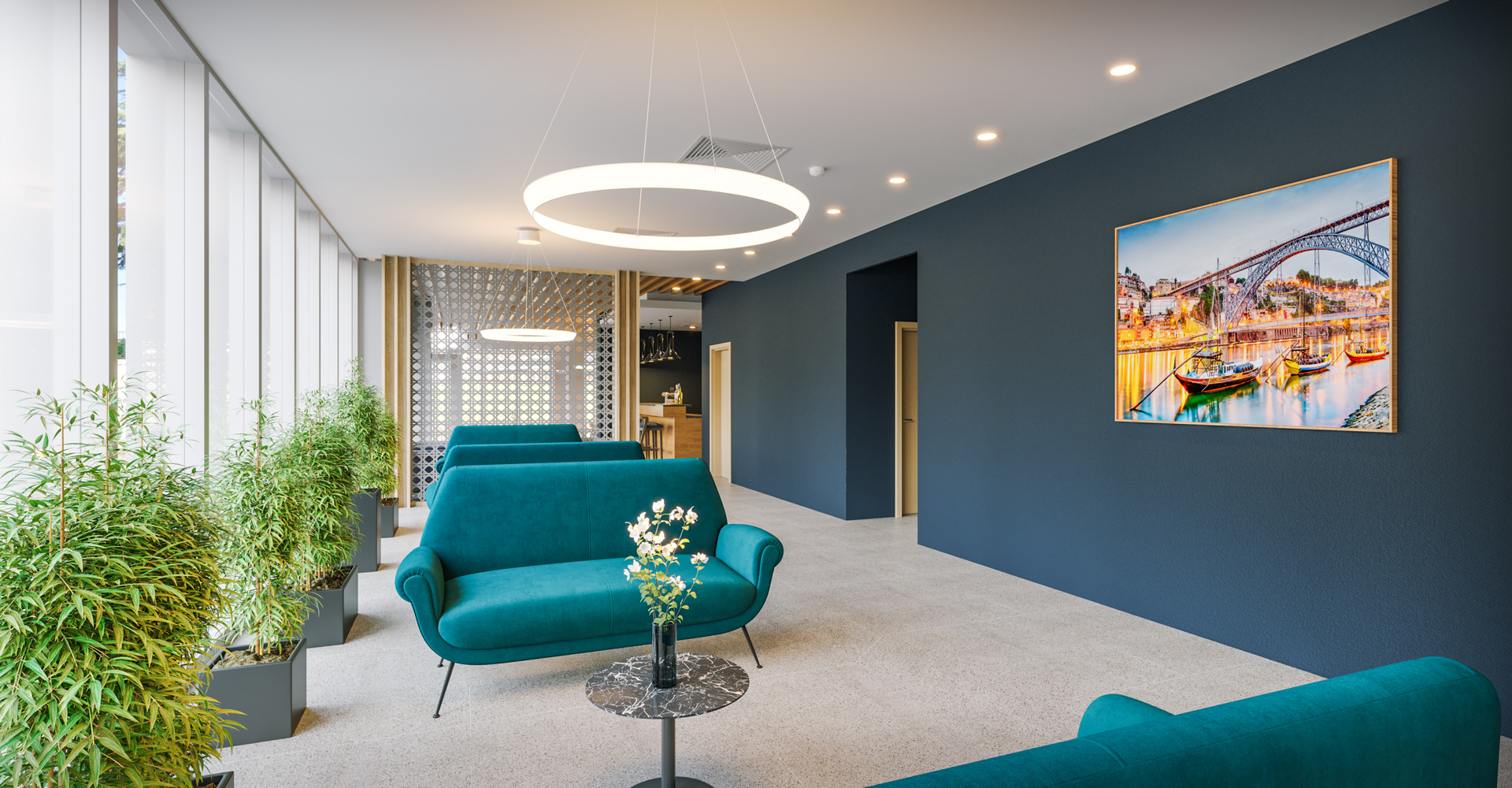 Holiday Inn Express finally chooses it new stay in Boavista to cater its members of IHG and international travellers to the city of Porto. This will be the 04th Holiday Inn hotel with another 95 rooms added into the market.
Located in the heart of business district zone; surrounded by office buildings, shopping centers; nearby the football stadium Estadio do Bessa and the famous Music House of Porto; Holiday Inn Express with its young and modern look will provide quality accommodation for guests that plan to stay around this vibrant zone for business and leisure activities; whether they are for business trips or with their family members.
Total Project Cost:  21 million EUR
Call for: 60 investors
Investment amount:  350,000EUR
Guarantee Annual return: 3%
Guarantee Buy-back: 100%
Estimate Opening date: 4th quarter 2022.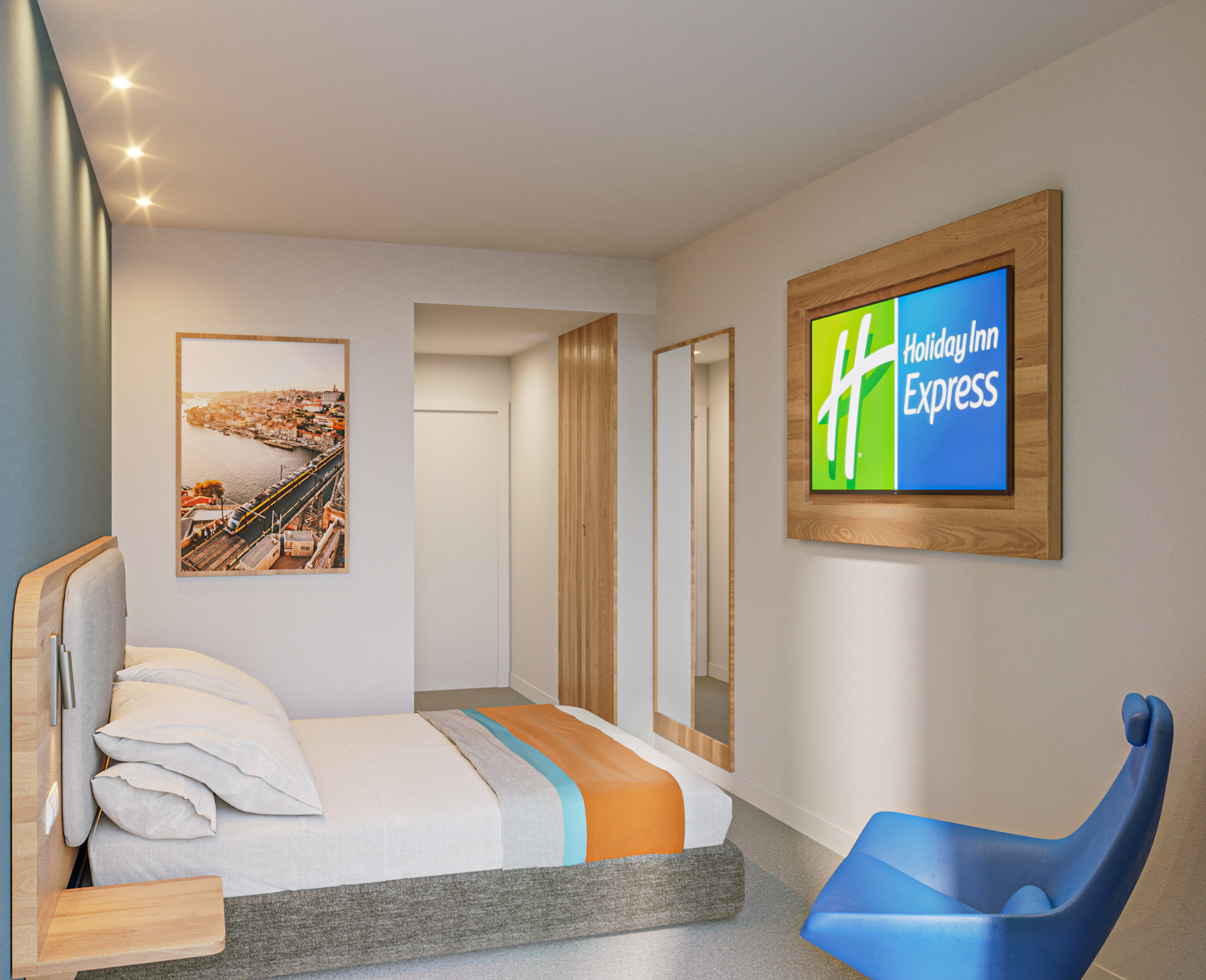 ADVANTAGES:
Invest in a qualified rehabilitation real estate project in the Historic Centre of Porto under Golden Visa program; the only category remains unchanged while all other categories are increased starting 01st January 2022.
Free IMT and VAT fee for investors: 24,270EUR
Guarantee buy-back 100% after 6 years
Free 7 days stay per year at Holiday Inn Express for investor.
FACTS
The Holiday Inn® brand from IHG® Hotels & Resorts has served hundreds of millions of guests worldwide over its nearly 70-year history and is one of the most recognized and trusted travel brands in the world. In 2019, the brand's hotels in the Americas operated at an average occupancy level of 69.3%, with an average daily rate of $114.01 and an average RevPAR of $79.00.
MERCAN/RAG is the largest hotel developer under Golden Visa program with investors coming from more than 40 nations worldwide. MERCAN and its local partners in Portugal confidently hold more than 50% market share under this category. The company commit to be the most professional, transparent and trusted partner for our investors in Portugal.
BENEFITS OF RESIDENCE CARD HOLDER UNDER GOLDEN VISA:
Get Residence Card for investor and family members (Spouse, dependent children and parents) through investment under Golden Visa program
Entitled of free movement within 26 Schengen countries
Opt out Visa application process to enter into EU
Be entitled to live in a safe and peaceful country
Free Public school for kids
Premium quality of health care for parents
Private insurance ranges from 200 up to 700EUR/ year
Only stay 7 days a year in Portugal to keep residence card valid
No worldwide income tax for up to 10 years
Chance to apply Portuguese/EU citizenship after 5 years