WHO WE ARE
Mercan Group is one of the largest and most successful professional immigration consulting companies in Canada. Established in 1989 by Jerry Morgan (ICCRC # R415983), Mercan Capital Ltd. has become a leader in the field of immigration, and developed a reputation for integrity, honesty and efficiency. The Mercan Group of companies consists of five companies, each specializing in sectors of immigration, investment, and, student and foreign worker recruitment.
It has its head office in Montreal, Canada with regional offices across Canada, throughout Asia, Middle East, Europe, Africa and United States. With almost 30 years of experience in immigration, investment and recruitment consulting, MercanGroup has built an international network of offices in Canada, China, Philippines, India, Bangladesh, Vietnam, United Arab Emirates, and the United States, as well as agent offices in over 30 countries.
Mercan has helped bring more than 40,000 foreign immigrants to Canada of various origins. Moreover, through our recruitment companies, we brought almost 10,000 foreign workers in Canada, USA, the Middle East, Malaysia and the Caribbean islands. Lastly, under the investor immigrants category, Mercan has raised over $500 million in foreign investment capital in Canada and USA.
---
OUR MISSION AND VISION

OUR MISSION
We MAKE Your Immigration Dream Come TRUE
OUR VISION
Mercan – One World Investment, Education, Employment, Immigration
Our job is meaningful – One World – The Sponsor House for Immigrant Community
---
OUR PROFESSIONAL TEAM
JERRY MORGAN
PRESIDENT AND CEO OF MERCAN GROUP
---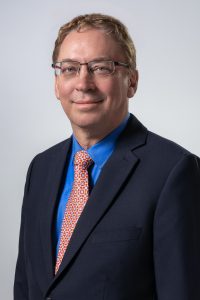 Founder of Mercan Group (est. 1989), one of the largest and most successful immigration-consulting firms in Canada.
Immigration Consultants of Canada Regulatory Council(ICCRC)
Canadian Association of Professional Immigration Consultants (CAPIC)
Temporary and Permanent Residency Processing (Skilled Workers, Family Members, Students), Provincial Nominee Programs, Visa Processing and In-Canada Renewals, Employer Consultation, Foreign Worker Recruitment and Labour Market Impact Assessment Processing.
---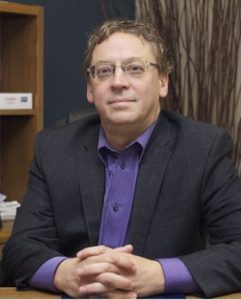 Jerome Philip Morgan is the Founder, President and CEO of Mercan Group of Companies; one of the largest and the most credible immigration consulting companies in North America. Established in 1989, under his leadership, Mercan has grown to be the pioneer and leader in Investment- Employment- Immigration field and the the brand name crosses the oceans and reach more than 20 nations and 4 continents.Under Investment category, Mercan has brought over 2,000 investors and their family members going to Canada, EU and USA. Under Skilled workers and Temporary Work Permit, Mercan has helped more than 45,000 migrants to Canada and USA.
Mr. Jerry is also the Co-Managing Partner of AII Funds, an US dedicated investment fund to cater the EB-5 developments in US. AII Funds has been responsible for nearly 2 billion USD of developments in the USA. To date, over 40 projects (hotels, casino, medical facilities, and senior livings) are in various stages of development and operations across many states in America.In 2016, Jerry holds a position as the Managing Partner of Synallagmatic S.A and Referencia Arrojada S.A, a pioneer and leading company in Portugal Golden Visa program with various rehabilitation projects within the Unesco World Herritage downtown area of Porto City.
"The most important thing when you involve in immigration business, no matter what category it Is, is you are actually helping people. Our company trying to be first and foremost honest and give people a clear picture that they can do or not. In Mercan, We practice honesty first."
Jerome Philip Morgan
President and CEO Mercan Group
Jerry earned his bachelor of Business Administration with Distinction at University of Regina in 1981. He later attended Concordia University in Monreal, Quebec, earning his Master of Business Administration in 1989.
Curently, he is registered menber of the Immigratione Consultants of Canada Regulatory Council (ICCRC)
WHY CHOOSE MERCADIA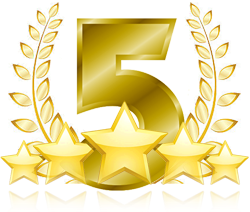 5 REASONS TO CHOOSE MERCADIA
---
 100% Safety Projects
For every project, safety and clear return of fund policy is what we pursue.
 100% Professional Lawyers
Mercadia lawyers have over 26 years of experience in immigration industry.
 100% Success Guarantee
Mercadia guarantees our customers' success, since we know that your success is our success.
 Experience:
Mercadia has 30 years of experience in immigration, investment and recruitment consulting and 26 years in EB-5 industry.
 High Service Quality
Mercadia provides the best and highest standard of service to our valued customers, who are greatest assets to us.
---
In 1989: Jerry Morgan founded the corporate company, Mercan Capital Ltd. (MCL) in Montreal, which expanded with regional offices in many countries.

In 1991: Jerry Morgan, with his business partner, Robert Lubin, began to raise foreign capital and structure investment projects under the US EB-5 Program which are marketed throughout the world. Eventually, they established their US-based company, AII Funds.

In 1997: Beijing Sino-Mercan Consulting (BSMC) was founded in Beijing to cater to investors and students who wish to migrate to Canada, USA and Europe.

In 2005: Mercan Group diversified by opening Mercan Recruit Ltd. (MRL) and IMP Canada with offices in Montreal, Saskatoon and Edmonton. MRL globally recruits, tests and relocates skilled foreign workers, while IMP Canada is a Canadian employer service company.

In 2006: Mercan Canada Employment Philippines Inc. (MCEP) is the central recruitment hub of the Mercan Group's worker recruitment operations. MCEP is the largest recruitment firm for Canada in the Philippines and has received numerous national awards including a Presidential Citation.

In 2016: Mercan International Education (MIE) is organized by Mercan Group's immigration and student consultants catering to the needs of international students and educational institutions. MIE has developed a one-of-a-kind program called Immigration Through Education.

In 2017: Mercan Founded in Cambodia,Mercan Businessman services in Dubai, IAS-Law film in Portugal