MoU Signing Ceremony on Real Estate Investments Between Cambodia and Portugal
Mercadia
This MoU signed is aiming to create a strategic collaboration among the four companies to mobilize fund, whilst urging real estate investments between Cambodia and Portugal, one of the European Union states.
Phnom Penh, 18 February, 2022 – Zillennium Co., Ltd (Z1 Group), Z1 Financial, Century 21 Fortuna Investment, and Canada-based Mercan Group have teamed up to create new investment opportunities in real estate to investors in Cambodia and Portugal. This collaboration will also play its vital role in attracting investors from the EU member state to inject their funds in Cambodia's real estate sector.
These four companies have announced a strategic collaboration, singing a Memorandum of Understanding (MoU) on 18 February, 2022 at Hyatt Regency Phnom Penh. The MoU were signed by Mr. Kuy Vat, Group Chairman of Zillennium Co., Ltd, Mr. Say Sokheng, Chairman and CEO of Z1 Financial, Mr. Va Vireak, CEO of Century 21 Fortuna Investment and Mr. Jerry Morgan, President and CEO of Mercan Group.
Z1 Group is one of the leading real estate marketplaces in Cambodia. It is a local conglomerate and Singapore-based Z1 Financial – a digital asset management and investment service company – is part of its business. Century 21 Fortuna Investment is a real estate service company in Cambodia; it operates under the franchise of Century 21 Cambodia. Mercan Group is an immigration consulting company based in Canada.
Deal signed on the strategic collaboration will pave the way for these firms to work together, bringing new investment opportunities for well-off Cambodians to invest or purchase property in Portugal, and chance to obtain the country's citizenship. Also, this partnership agreement will enable the local firms to seek and mobilize funds from investors in the EU member state to invest in Cambodia's real estate projects.
Mr. Va Vireak, CEO of Century 21 Fortuna Investment, said Portugal is not only boasts its high potential for property investments, the country is also an attractive place to live in due to its security and modern health care system, and its living cost is relatively low in the EU bloc.
Mr. Vireak is a first Cambodian certified international property specialist (CIPS). He has an extensive experience closing property deals, especially in Portugal. The country became a member of European Union since in 1986, its population is currently standing at approximately 10 million with a gross domestic product recorded at $231 billion as of 2020.
"Property investment in Portugal is attractive. Foreigners can secure loan up to 70% of the property value, and 30% is required for down payment. Interest rate is quite interesting and relatively low at 1.2 per cent per year, with the payment term is available up to 75 years," said Mr. Vireak, adding that "this cooperation will make it easier for Cambodian investor seeking partnership with others investors from the EU member state to invest in Cambodia's potential sectors, especially in real estate."
Mr. Jerry Morgan, President and CEO of Mercan Group, said this partnership will enable Cambodian investors access to profitable investment projects. According to him, 40 projects are being invested in United State, and another 15 projects in Portugal.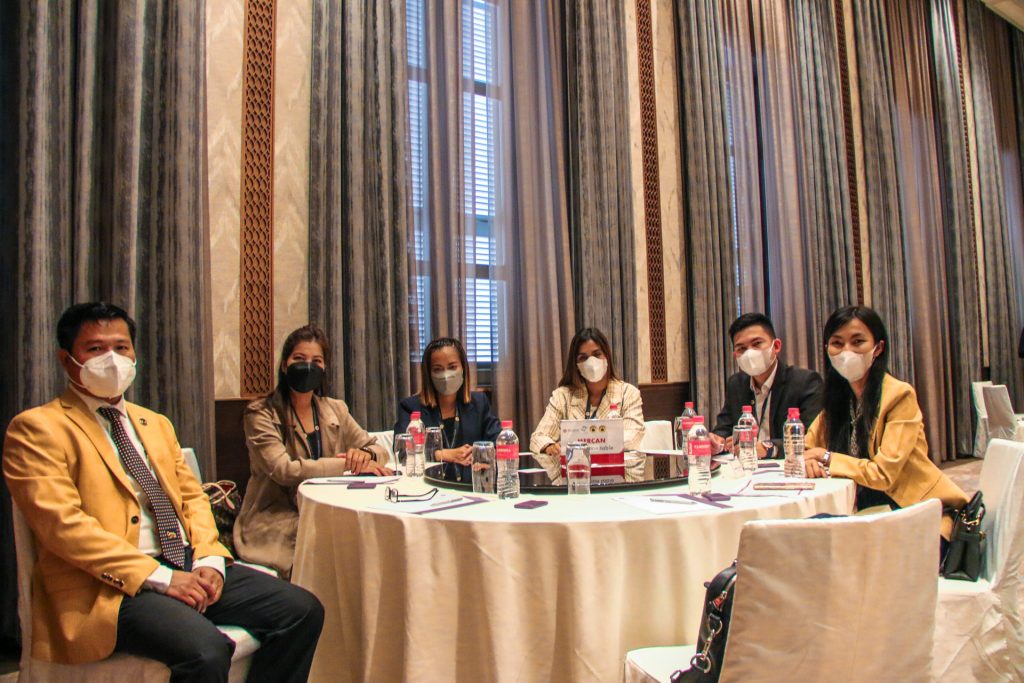 Jerry Morgan
CEO of Mercan Group